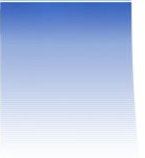 You can choose to have access to an exciting range of sports and movies programming, plus an impressive choice of all-round entertainment for all ages. We supply non contract digiboxes which are not subsidised by Sky and do not need to be connected to telephone line.

Our price includes Sky Digibox plus subscription and we will renew your subscription after 12 months.

We accept payment by visa,mastercard,bank transfer, bank draft or Western Union.
All orders are subject to a DHL delivery charge of £45.

Sky Packages 1-4
include BBC1,BBC2,BBC Choice,BBC Parliament,
Channel4 and Channel5.
Sky Packages 5-8
include BBC1 and BBC2 only.

The following channels can be added to any packages above. Disney is already included in the Sky World and Sky Movies World packages: -


| | | | | |
| --- | --- | --- | --- | --- |
| Disney @£70 | | | Racing Channel @£155 | |
| MUTV @£70 | | | Music Choice Extra @£75 | |
| Film Four @£82 | | | Star TV @£202 | |
| Artsworld @£82 | | | | |